Materials like wrought iron, steel, wood, and raw fabrics – natural materials that are aged but refined – are the most common elements of the restoration trend right now, creating an environment reminiscent of a beach or a coastal theme. The soft colors give also off a soft, romantic, relaxing look to a space.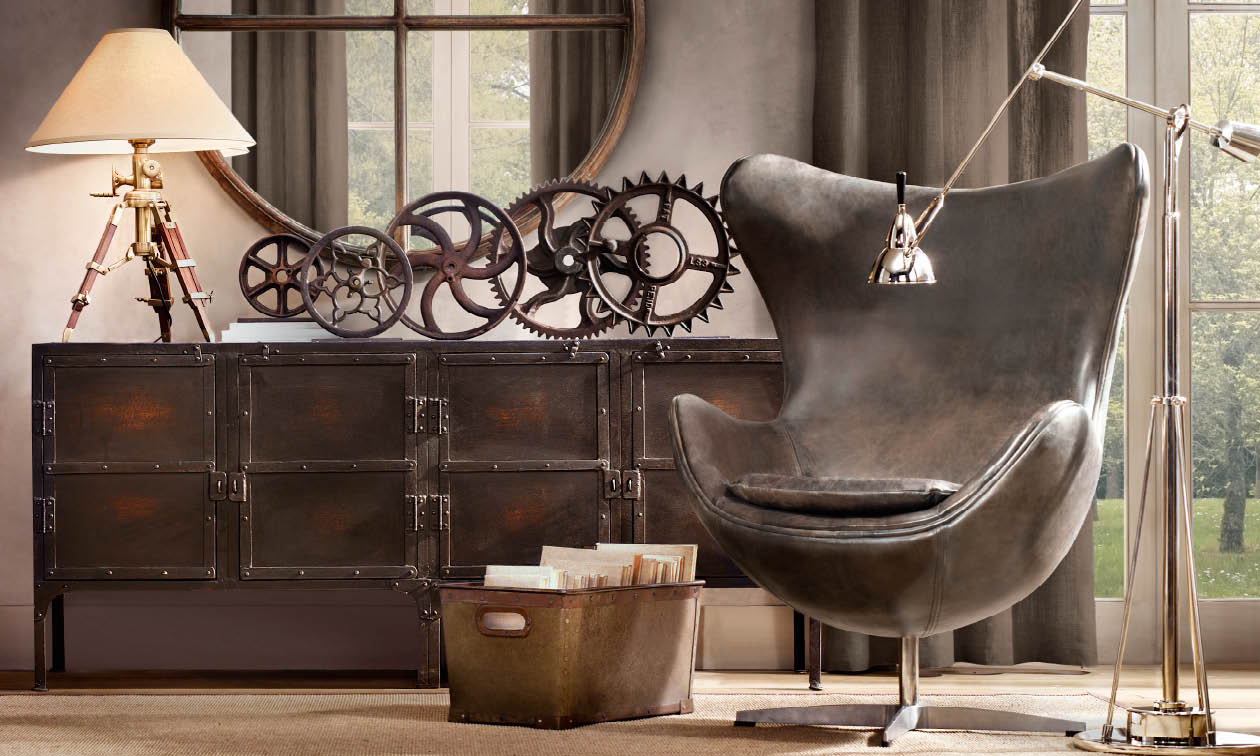 Notice the lack of bright colors and pastels and the focus on more subdued colors like violet, yellow, blue, grey, and green.
This trend also tends to keep a more even level of ornamentation, with copper, gold, and silver items being used to accent and brighten the spaces as matte and shiny finishes broaden the sensual experience of a room without sacrificing its natural feel. This allows us to use the most modern finish possible and maximize the brightness while staying within the aesthetic.
Writing Credits: Juan Martinez (Interior Designer)
Photo Credits (from top): Hom Furniture, LexingtonLaw, and The Modern Home Design